Welcome to Stein Sölide K9 Kennels
Our name means '"Rock Solid" as this represents our strong dedication to the German Shepherd breed. We are a reputable, purebred, AKC German Shepherd breeder serving the entire Midwest including Indiana, Ohio and Michigan with exceptional purebred German Shepherd puppies, outstanding working dog training and top notch hospitality at our boarding facility. Thank you for visiting our website and we are always here for you along your German Shepherd journey.
Elmer Shrock – Owner Stein Sölide K9 Kennels
Please feel free to contact us by using one of simple methods below.
Stein Sölide K9 Kennels – 0765 W. 050 N. LaGrange, IN 46761
Email Us
or Call Us:

 (260) 463-2456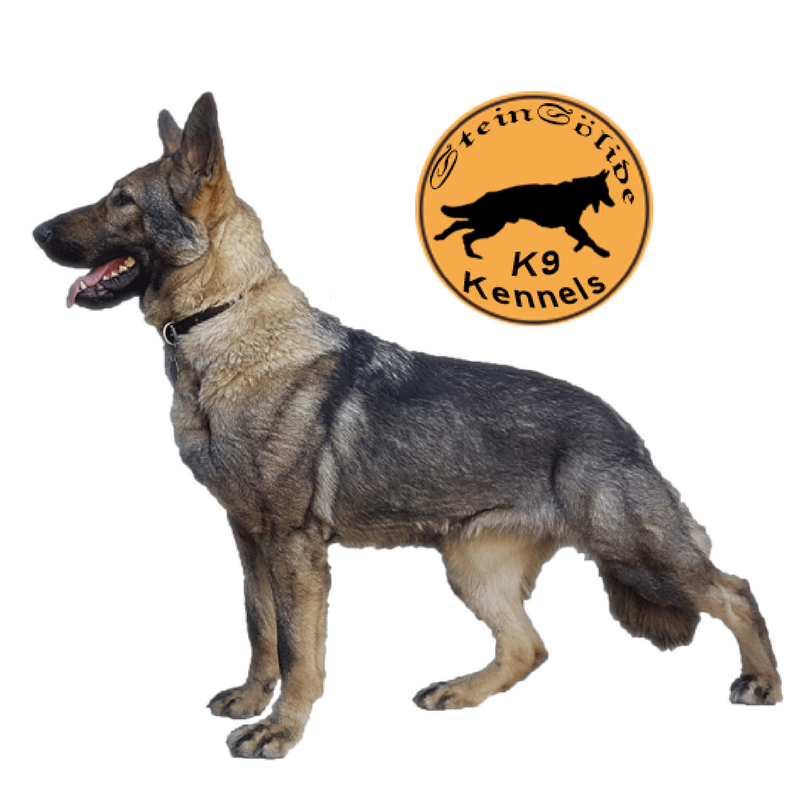 We obtain health certifications and clearances on our dogs to ensure quality genetics.
Our Kennel Services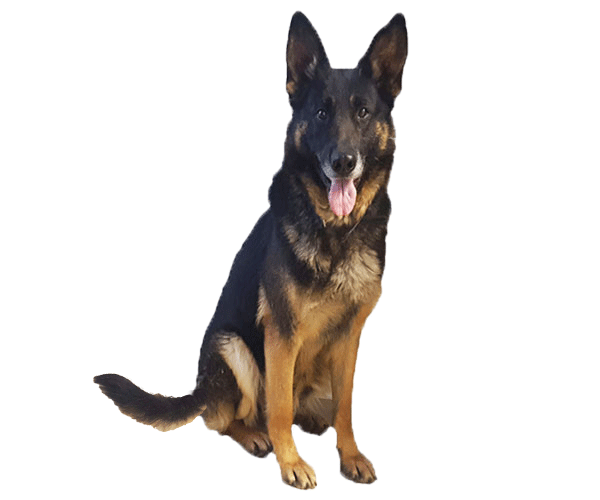 Our Dogs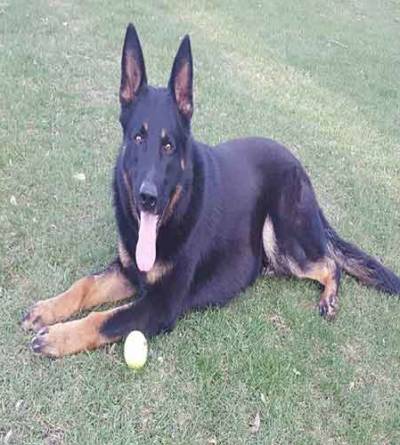 Meet Cerry, our fun loving, titled and exceptional pedigreed stud dog here at Stein Sölide K9 Kennels. Take a look at his information and pictures...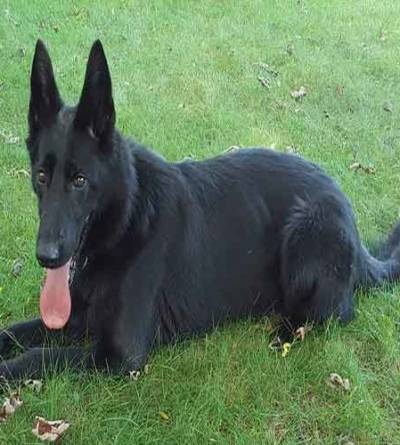 Meet Grace, our beautiful GSD queen here at Stein Sölide K9 Kennels. She has an exceptional pedigree, well trained, and simply magnificent.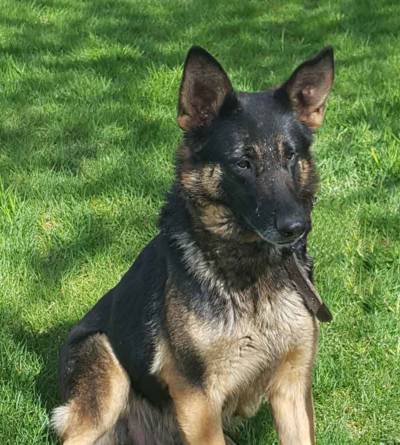 Meet Abby, our beautiful German Shepherd female who has an excellent temperament, easily trainable, and a wonderful companion traits.
About Us
We Are Dedicated!
We simply love German Shepherds!
As one of the premier reputable German Shepherd breeders indiana has, we focus on healthy GSD puppies for sale that are exceptional quality. From their amazing working dog traits to their loving and compassionate companion dog personality, we love German Shepherds and have dedicated our lives to the betterment of the breed. Full blooded, sable, solid black, silver, no matter what we love this breed!
We are also passionate about training in a variety of working areas including obedience, puppy training and basic training.
Email Us
or Call Us:

 (260) 463-2456
Why Choose Our GSD Pups?
You have many choices when it comes to who you adopt your new German Shepherd puppy from! We are honored to know that so many people choose us because we believe in healthy, happy and beautiful GSD puppies.
From our health clearances to our excellent pedigrees, we take pride to knowing our German Shepherds are top of the line!
So no matter if you are searching for a German Shepherd Breeder in Indiana, Michigan or Ohio, we hope to earn your business through honesty, integrity and ethical breeding practices!